Rates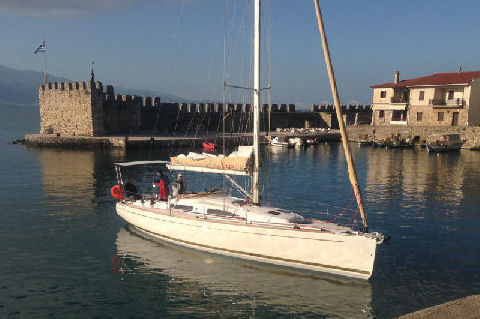 Prices of SELANA and IMERTI for daily and weekly trips.
Prices include skipper.
Daily trips are "Everything included" (fuel, water, mooring and port fees, cleaning, tax)
Meals for our daily trips cost 10E/person and include lunch, fresh fruits and juices, tea or coffee.
"Meals included" choice for longer trips costs 40E/person/day and include 2 meals on board or in tavern & breakfast.
Alcohol drinks not included.
Hostess 80E per day

Season

Selana

Imerti

Daily

Weekly

Daily

Weekly

Winter

358

3011

347

2915

Spring

386

3253

374

3145

Summer

453

3838

438

3705

High Season

505

4286

487

4133

Early Autumn

453

3838

438

3705

Autumn

386

3253

374

3145

Winter

358

3011

347

2915
Choosing MEALS INCLUDED you let us arrange all your meals either on board or ashore.
We will communicate with you about your special wishes or confinements but in general our philosophy is to use pure ingredients and authentic local recipes.
You will have the chance to try the local kitchen for which Lesvos is famous.
The taverns we suggest for your meals are carefully chosen and they know exactly what we expect.
Breakfast on board includes:
Coffee, milk or tee
marmalade
Honey
Eggs
Butter
Cheese
Fresh bread

Lunch on board is usually light so we can swim again and again. Salads, cold dishes and fruits
Dinner at local taverns is something Greece is famous worldwide. Not only the food but the atmosphere as well will be an unforgettable memory.
Dinner on board. When we stay overnight in deserted bays then we will surprise you with the meals that can be cooked aboard.
You will find the prices fair. Drinks are not included.