Why Charter a Yacht with Globe Merchant?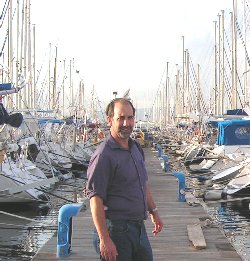 Visit the Quick Guide to Chartering in Greece..

When you work with Globe Merchant you will have a valuable contact in the US(Chapel Hill NC) who can help you plan your charter and will be accessible to answer any questions you may have. I have lived in Greece for 7 years, travel back and forth on a regular basis and have first hand experience and suggestions that will help you make the most of your trip to Greece. My expertise is not only in the charter business, but I am a sailor who has built my own 34-foot cutter(BlueWinds) which I have sailed extensively, including about 4000 miles down the Eastern US and through The Abacos in The Northern Bahamas where I lived for 7 years. I can also advise you on a land itinerary, places to visit and the most efficient way of planning your trip.

There are four options that we offer:1)Crewed/Bareboat Yacht Charters(Charter a whole yacht(29-60+ foot sailing yachts and up to 200+ feet motoryachts) for your group with or without a skipperand/or crew); 2)Cabin Cruises which is when you rent a cabin in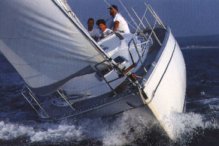 on a larger vessel(5-40+ cabins on board). This option offers 7, 10 or 14 day itineraries that take you to a series of islands, allowing you to cover a lot of ground in a short period of time; 3)Charter by Owner where you will have the oportunity to sail with the Skipper/Owner of the Yacht who knows the cruising grounds as well as his yacht(Think of it as a 24-hour a day personal guide who is an expert on sailing in Greece). And finally; 4)Flotillas(Greece, Turkey or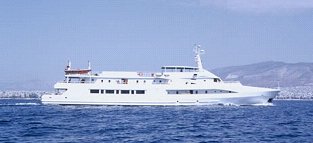 Croatia), for people with limited sailing experience who want to sail with a group of yachts. You will have your own yacht, but there will be a "flotilla leader" sailing on one of the yachts who will prepare you for the day's sailing and be there should you need their expertise or advise.
If you are still confused by all our options visit our How to Choose a Charter which which is a synopsis of the options you want to consider(cost, time to travel, type of charter, etc....)when deciding on a charter.
Sailing Yacht Elgita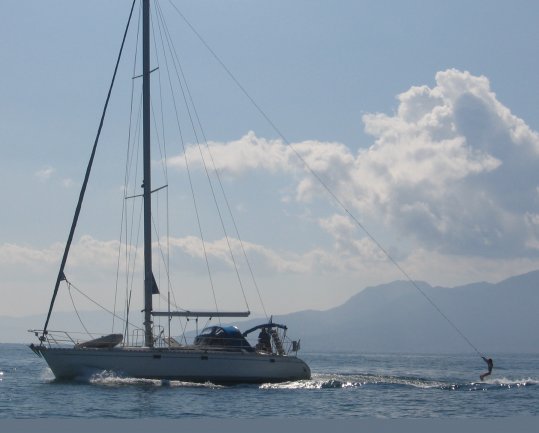 Very reasonably priced yacht sailing out of
Kalamaki Athens.
Click here
for more info on Elgita
Sailing Yacht Anastasia
June and May Special
5% discount
4 double cabins with bath plus crew quarters.
Sails any day of the week for 4 days or more.
Will start and/or end in Athens or the Northern
Cyclades for no extra charge! Rate includes
Skipper-water-fuel-mooring and end cleaning!
Two 5-Cabin Yachts- Isabella and Marla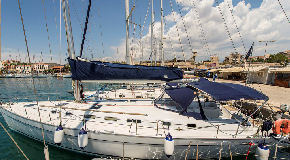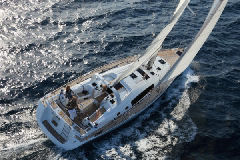 Reasonably priced yachts owned by 1 person.
Sales out of Athens.
Click here
for more info
Crewed Motoryachts, Catamarans and Sailing Yachts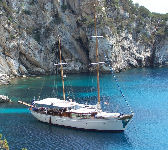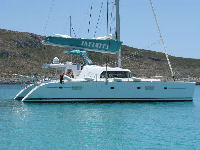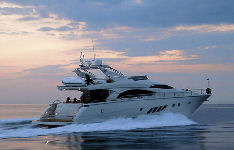 Mostly bigger yachts with crew sailing out of Athens and other areas of Greece.
Many options here.....
Click here
for more info
Cabin Charters in the Cyclades, Dodecanese and Sporades
Starting at 675 Euro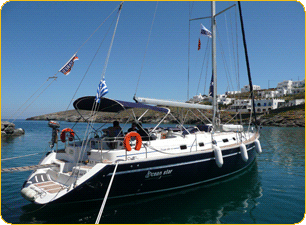 Click here
for more info...
Sail the Sporades, Dodecanese or Turkey with a fully crewed price that covers 2 meals a day, beverages and all yacht expenses... No Surprises!!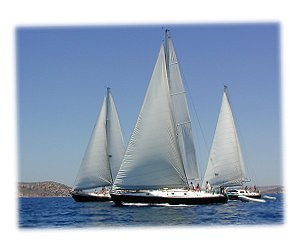 Click here
for more info

Large Catamarans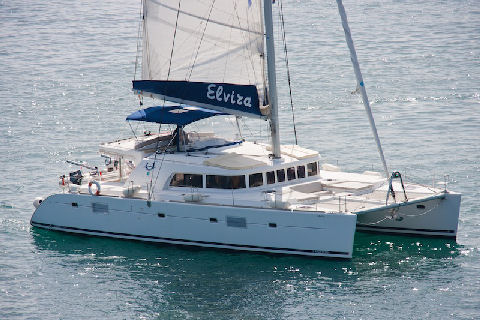 Looking for a 50 foot and above catamaran to explore Greece on?
Click here
for more info...
The Sailing Yacht Ageri with Captain Lik
and his wife and hostess Anastasia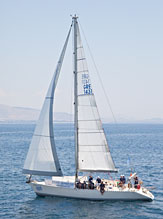 click here
Variety Cabin Cruises
Small Crusiing Yachts with up to 50 passengers.
Great itineraries that can show you a lot of Greece
in a short period of time!
Breakfast and one meal a day included!
View all Variety Cabin Charters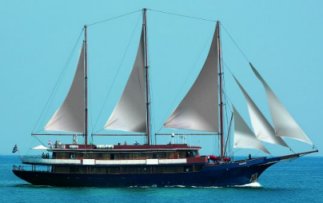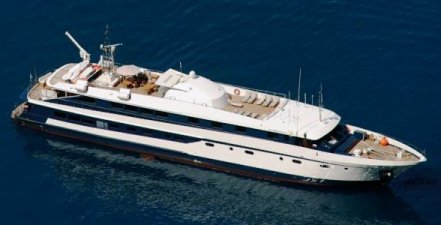 Through GreeceFlights and A Great Fare, we information on finding competitive fares on flights from the US to Greece plus we work directly with George Gerassimidis, owner of Fantasy Travel Of Greece. Together we can advise you with the reservations and planning your holiday flights, car rental, hotels, cruises, tours and other plans you need to make while you are in Greece to make your Greek holiday a success!