Rates 2023
Prices for a 1 week cruise (in euro)
Yacht Velos
&
Yacht Mythos


Catamaran Evi

Catamaran Nicolas

Share a yacht (2 people in 1 cabin, price is per person)

NA

NA
Large double/twin cabin: 2450 €
Medium double/twin cabin:2250€

Share a yacht (1 person in 1 cabin, price is for 1 person)
NA
NA
Large double/twin cabin: 4900 €
Medium double/twin cabin:4500€
Whole yacht (book the whole yacht for your group)
10950€ (up to 8 guests)
13950€ (up to 8 guests)
21950€ (up to 12 guests)
DISCOUNTS (maximum total discount 10%):
5% Early booking (before 31st of December)
5% Returning guest
5% Early season (if your starting date is before the 20th of May)
5% Early season (if your starting date is after the 1st of October)
5% Booking 3 weeks or more
10% Special discount on your 5th cruise
--- Prices are for half-board and include absolutely everything, except dinners, transfers and flights ---
--- Also included are 6 hours per day of air-conditioning ---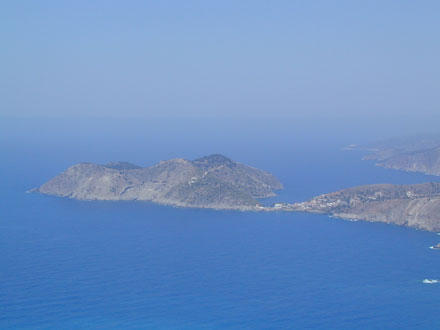 This is actually one of the nicest holidays you will have in your life, but the important question is "How much is it going to cost?".
The great thing is that cruising around the islands on your own yacht is not any longer the type of holiday that only the wealthiest people could afford.
However, if you are looking for a yacht with plenty of crew dressed in white uniforms running around to serve you, and a formal atmosphere where you will have to follow a dress code, then you should look at yachts over 100 feet or cruise liners.
It is not fun, it will cost you a fortune, and it is NOT what we offer on our Greek Island cruises.
Our cruises are addressed to people who would like to have variety in their holiday and try something different. Explore the islands, enjoy the sun, the sea and the relaxed local nightlife, but not just get stuck in a tourist resort for the whole duration.

People who want to have fun, see everything and pay what it would cost for a normal holiday. The big majority of our guests have never been on a yacht before, so they are not familiar with the expenses related to this type of holiday.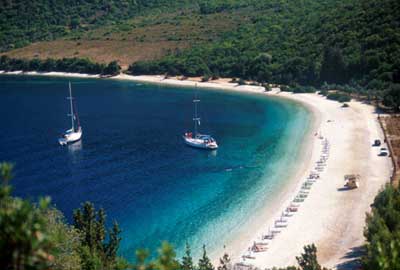 Our idea was to organize all-inclusive cruises, so you don't have to worry about anything at all.
The prices include absolutely everything related to your cruise (running expenses, mooring fees, fuel, water, taxes, breakfast, lunch, alcoholic and non-alcoholic drinks, etc.) except for your dinners.

During your cruise you will be our guest, so we will take care of everything. All you need to do is relax and enjoy the magic of the Greek islands!

Some of our guests mentioned they were originally a bit skeptical about our holidays, because our prices were considerably lower than other yachts on the market. We should clarify that this is because you book directly with us, while agents/brokers have to add their commission of 20%-30% on the price.