Zakinthos (Zante)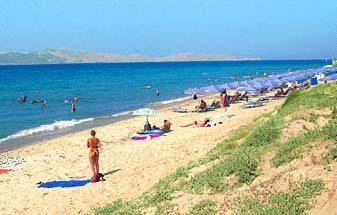 This island is famous for its endless sandy beaches along the eastern and south coasts, the marine caves found all around and the sea turtle caretta-caretta which hatches its eggs here!
This is an island known for the great development it had in arts and literature. It has had a great influence from Venice, as it was occupied by the Venetians for 300 years and well known painters, musicians, poets and writers both Greek and foreign were born or chose to live here.

The architecture is amazing and the old mansions are the objects of great admiration.
One of the first holiday destinations in the Ionian Islands, Zante is bustling with people every summer, many of them returning with their friends or families year after year to enjoy the sun and sea!
At the top of the green hill above the town of Zakinthos, lays the old castle built by the Venetians at the site of the ancient Acropolis.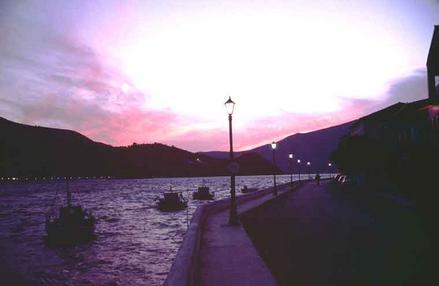 The enormous and crowded sandy beach at the bay of Laganas, is where caretta-caretta lays its eggs in the summer and three weeks later tiny sea turtles pop their heads out or the sand and make their way to the water!
Although not ideal for them, it seems like they are not too bothered about the presence of man.
The western coast, just like all the rest of the islands, is covered with steep cliffs, their slopes dropping almost vertically into the water. Plenty of isolated coves with a tiny beach and interesting marine caves accessible only from the sea can be found along this coast.
The Blue Cave with the magnificent blue and emerald colors of the sea around it, is worth a visit. It is just under the lighthouse at the northernmost tip of the island, Cape Chinari.
Click below to read more about any of these islands:
Corfu
Paxi & Antipaxi
Lefkas
Ithaca
Kefalonia
Zakinthos (Zante)